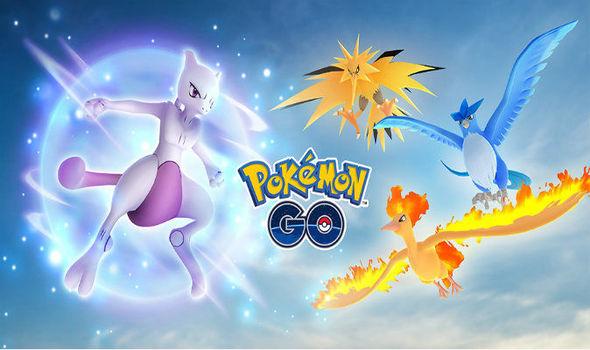 Pokemon go has been loved by many people since it was released, but its official version has many limitations. So let's learn how to install and use iSpoofer for pogo, which brings a set of new features to the original.
Spoofer iOS for Pokemon Go is the must-have mod for POGO players. It allows you to use new features including a joystick for walking around the map, create own patrol routes, auto-generate GPX routes, real-time scan on availability of Gym Slot, free Teleport, 100 IV Pokemon coordinates feed.
The spoofing app for POGO offers also an option to simulate walking, cycling, or driving movement without the need to leave your home. Other features include the real-time nearby Pokémon/Gym/Stop radar, in-game IV Checker, enhanced throw, and Fast Catch Trick. Always use the latest version of the app.
How to install iSpoofer for POGO?
Most people can't take the computer with you all the time. Therefore, you can use your mobile device to open Safari browser and click one of the following installation links. Then the system will pop up the installation prompt and click the Install button to install. This method uses an enterprise certificate that can be revoked. It means that ispoofer cannot be opened when the enterprise certificate is revoked, that is, a crash occurs.If the links are not working, try again later.
Click on the direct download links from Safari to install iSpoofer iOS.
Open Settings → General → Device Management and trust the Certificate.
iSpoofer free vs Pro
Ispoofer is divided into free version and Pro version. And the price is: 4.95 USD / month and 12.95 USD / season
iSpoofer free
Encounter IV Checker (10 Times Free Trial)
Enhanced throw
Joystick
IV list
Teleport
Auto-Generate GPX
iSpoofer Pro
Feed Radar
Auto-Walking
Nearby radar
Coordinates Feed
Nearby Gym Slots Scanner
Fast Catch Trick
Encounter IV Checker
How to download iSpoofer IPA with a PC?
If you have a PC and you're tired of frequent revocation of enterprice certificates. You can download its IPA file directly and then sideload through the AltStore. Cydia impactor is very difficult to use at present. It is strongly recommended that you use AltStore. It uses a personal free certificate, which will not be easily revoked by apple. However, it has a disadvantage. You need to resign the application in AltStore every 7 days.
Download IPA